Tokyo Gate Bridge was built in February 2012. connecting a few islands of Tokyo Bay Area.  It was first time for me to see the bridge and walk on the sidewalk along the road over the bridge.  It was foggy day, but, the view from 30 meter-high side walk was so nice.  The bridge is under approach course of airplanes to Haneda Airport and  the view combination of airplanes and the bridge is so cool.  1.6 km-long sidewalk is not available for bike.  You can use an elevator at Wakasu Seaside Park to get to the sidewalk.  With cars, you can get to the next island, but by foot on the sidewalk, you cannot because of dead-end.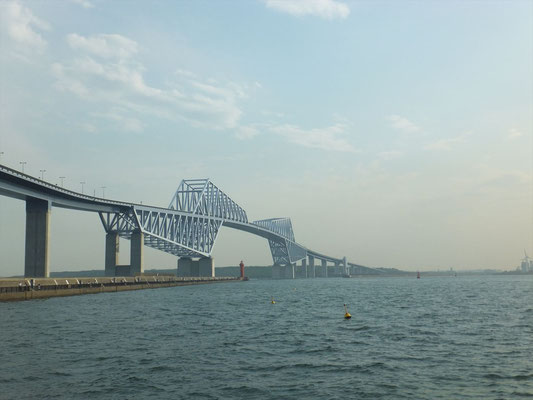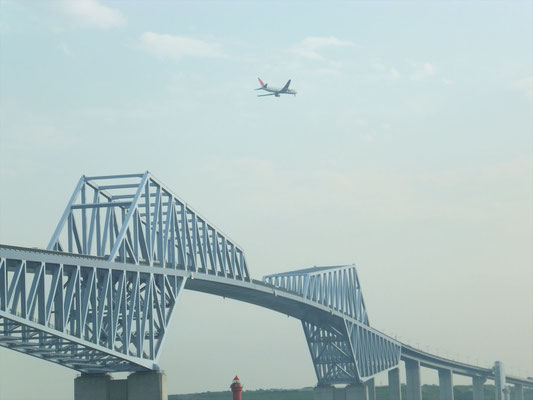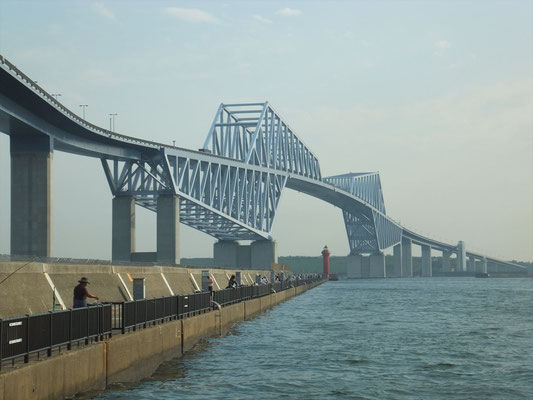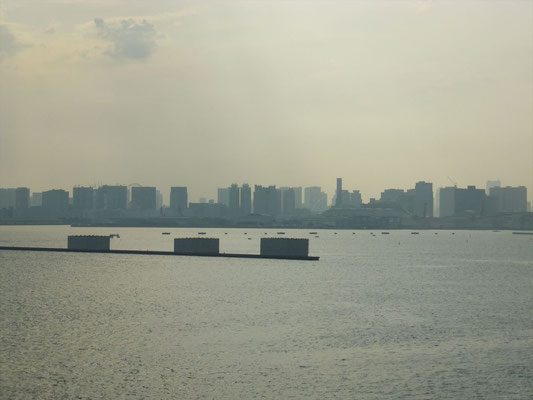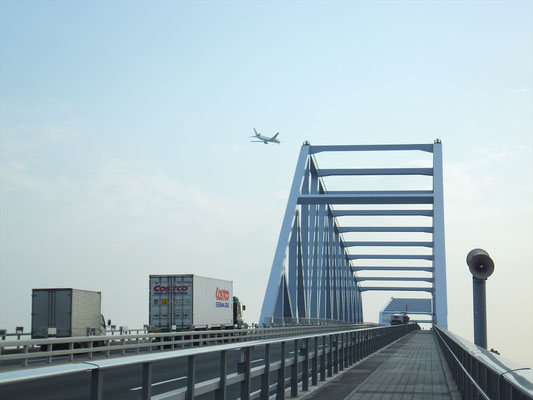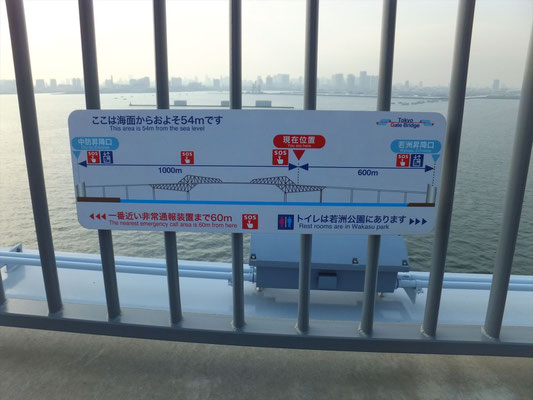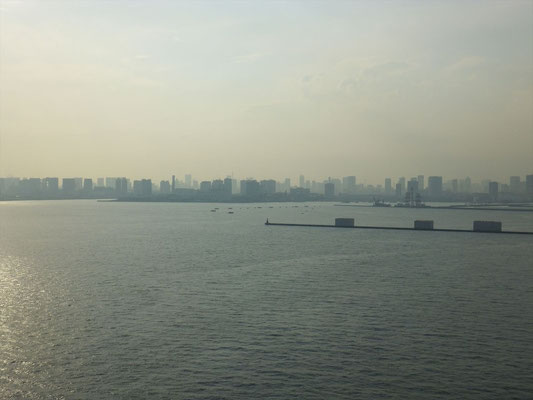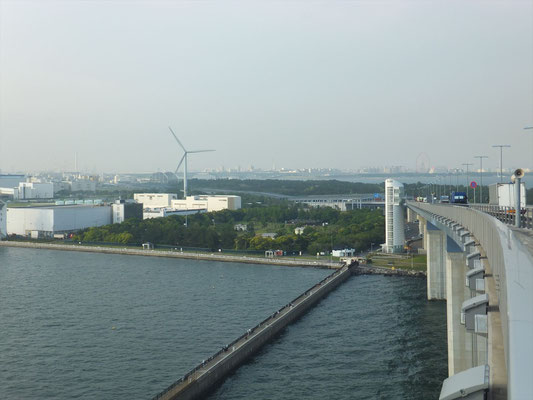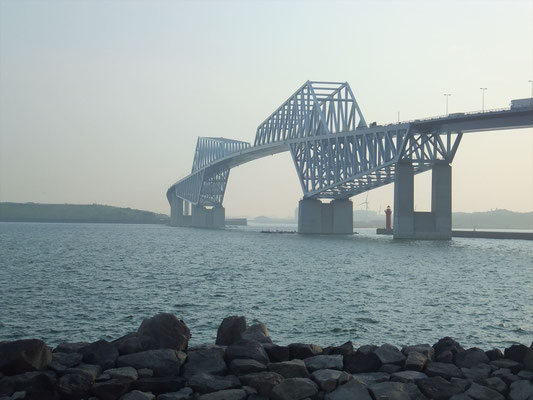 ---
There is a 3km-long bike road facing seaside near the park.  You can see Tokyo Disney Sea from the road.  It would be nice location to see fireworks of Tokyo Disney at night.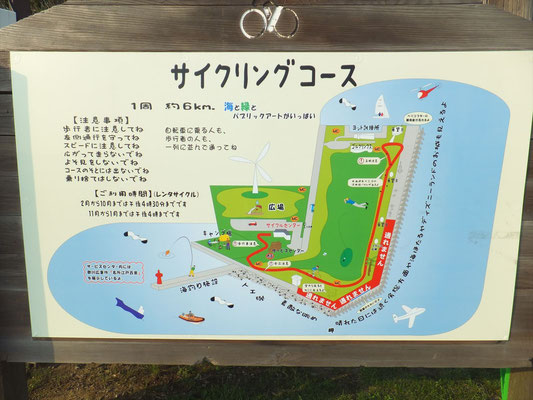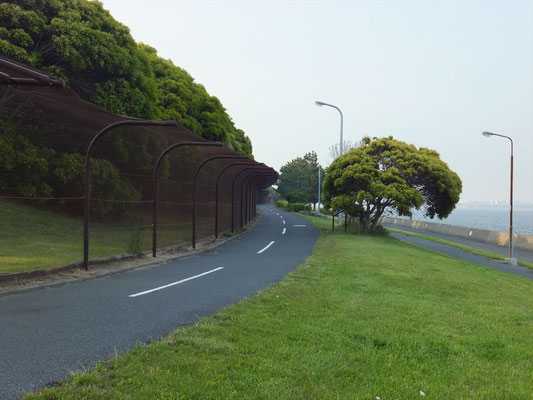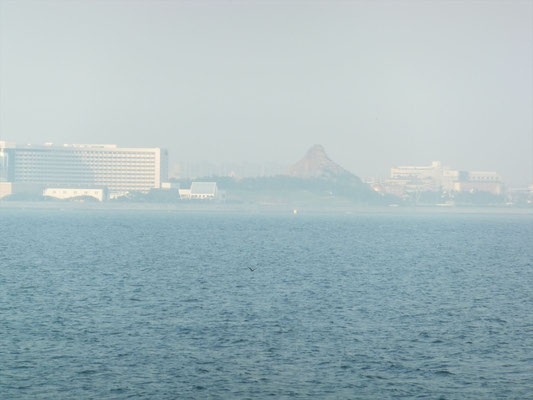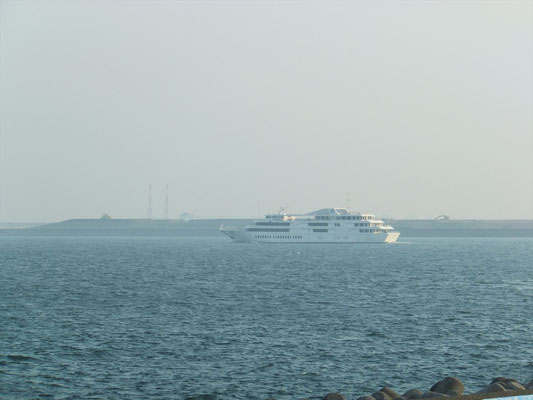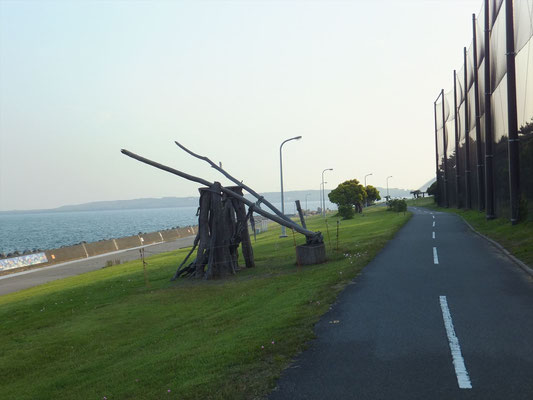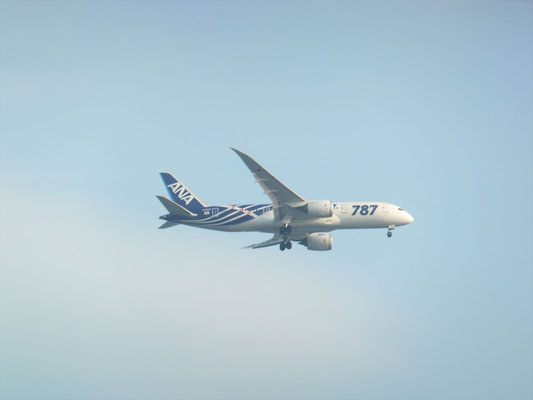 ---
By passing the Tokyo Gate Bridge and undersea tunnel, I got the Jyonan Island where airplanes at final approach to runway of Haneda Airport can be seen.